Advertise Your Firm With An Excellent Website
Website designing in Dubai is building up at a fast pace and multiple opportunities in this field await. Web designing is an effective way of customising the website and making it user friendly. A website with aesthetic appeal catches the eye of the visitor and is bound to stay in their mind. Hence, it is perfect for boosting traffic and sales.
The internet has become a part and parcel of life in today's world. From getting things published to marketing of products, it reaches out to a large audience. It has become everyone's companion all through the day and people spend a majority of their time browsing on the internet.
Web designing requires creative skills to make the website attractive and at the same time user friendly. It should be concise and include everything the company has to offer to its clients. In this way, a customer finds the site useful and will come back to it from time to time.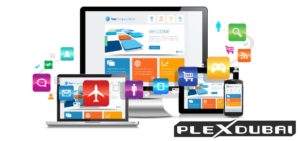 Tips to improve your website's design and layout;
Take a minimalist approach
Avoid cramping pictures, descriptions and tags in places that don't need it. Keep the design and layout as minimal and clean as possible. This makes the site attractive to look at and first-time visitors will most likely spend more time browsing your website.
Don't go overboard with picking intricate layouts. This makes maneuvering a task for browsers and gives a cramped effect to your website. Less pages combined with a basic color scheme is what will make all the difference for you, if done right.
Easy navigation and mobile friendly
People are always on their phones. The chances of someone opening a website on their phone is higher than opening it on a laptop. Customers appreciate mobile-friendly websites are likely to become daily visitors as a result of the same.
Pay attention to your homepage
Your homepage is the first impression of your website – which is why it should leave a lasting impression. Highlight relevant information and use eye-catching pictures wherever possible. Ensure you communicate your brand's message through your homepage.
PlexDubai boasts a team of skilled designers that will understand your requirements and promise to make your website a reflection of your company's image!