Best Practices To Use For SMS Campaigns
SMS campaigns, if done right, work wonders for a variety of business houses. In this article, I'm going to quickly be talking you through a number of pointers that we take into consideration while executing SMS campaigns. These tips & tricks are what helps drive better results and great conversion rates for our clients.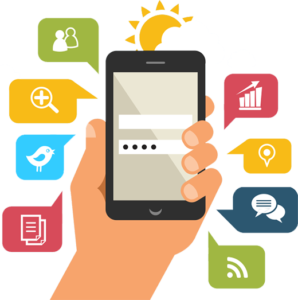 1. Time it right
Timing is everything; especially when it comes to SMS marketing. You don't want to send an SMS that no one will end up reading or even glancing at for that matter. The best time frames for SMS campaigns are listed as follows;
Weekdays: 9 AM – 11 AM and 5 PM – 7 PM
Weekends: 10 AM – 11 AM and 6 PM – 7 PM
Essentially, based on our experience as well as market facts and analysis, these time frames are when people are most connected to their phones and tend to take interest in SMS' that display on their screen.
2. Shortened website links
Website links serve as an effective Call-To-Action (CTA) and we highly recommend our clients to use them in their SMS content. Our company provides a web-shortening tool which not only serves as a CTA but also keeps the link mobile-friendly to use.
3. Keep it short and to-the-point
Long messages are most likely not to be read by your target audience. Use the 160 character count to your advantage and make sure your messages are simple, to-the-point and easy to comprehend. The best text messages are short and sweet but at the same time, also ensure the reader actions with what the business wants them to do.
4. Be consistent with your SMS campaigns
SMS campaigns should be kept consistent; SMS blasts are well-suited if you're looking to advertise one-time offers and promotional discounts. But if you're looking to build brand awareness and want your customers to engage with your services then your SMS campaigns should extend over a period of time.
5. Don't be afraid to send out larger volumes
SMS campaigns should be done on larger scales. To get results, you need to reach out to as many people as you can. It is also important to segregate the data being used and not sending messages to people who won't be interested.
These are a few suggestions which reinforce SMS campaigns as an effective digital marketing tool. As we are heading towards the end of the year, it's a good idea for companies to undertake SMS marketing at this time. If you haven't tried it already; now is the time to go ahead with us and launch your first SMS campaign!